Welcome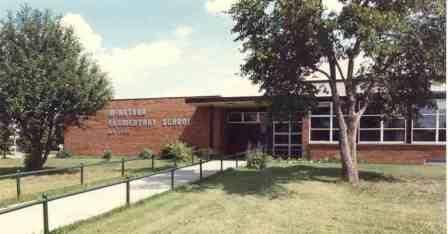 McArthur Elementary is situated in North-West Edmonton with classes from Kindergarten to Grade 6. McArthur is also a designated Learning Strategies site for Edmonton Public Schools.
Living up to our slogan:
"TOGETHER WE SHINE BRIGHTLY"
Principal's message:
It is with great pleasure that I welcome you to the 2018-19 school year at McArthur School.
We believe:
In giving each student the opportunity to realize his or her intellectual, physical, social and emotional potential

In providing an appropriate and challenging learning experience in a secure environment

In promoting citizenship, responsible behaviour and respect for differences while nurturing independent thinking, self-worth, dignity and lifelong learning
With the strong support we receive from School Council, McArthur is technologically very well equipped. There are Smart Boards with document cameras and FM systems in every classroom as well as Chromebooks for every student from grades 1-6. We work with Big Brothers Big Sisters and with the Edmonton Immigrant Services Association to support our students.
We have a morning and afternoon Pre-Kindergarten and Kindergarten program, we also provide French and Drama to our Grade 4,5, and 6 students.
We are a "Zones" school. We are using the Zones of Regulation (Created by Leah Kuypers, MA Ed., OTR/L)
A Framework to foster self-regulation and emotional control
'Self-regulation is something everyone continually works on whether or not we are cognizant of it. We all encounter trying circumstances that test our limits from time to time. If we are able to recognize when we are becoming less regulated, we are able to do something about it to manage our feelings and get ourselves to a healthy place. This comes naturally for some, but for others it is a skill that needs to be taught and practiced. This is the goal of The Zones of Regulation (or Zones for short).'
Life is 10% what happens to us and 90% how we react to it.
Charles Swindoll
At McArthur School, students build strong foundations that will serve them well in Junior High, High School and beyond.
I am looking forward to a great year working with McArthur students and their families.
Yours in Learning,
Mrs. Sherry Saulou, B.A., B.Ed
Principal